Yes, you can set up encryption for audio streams between our Z-series products. To do so, you will need to purchase an encryption license for the device. This is a one-time purchase, and must be purchased per device. There are two levels of encryption license. The first provides HC128 encryption, the second also includes AES256.
To purchase an encryption license please contact your local dealer or send an email to sales@jps.com.
Please note, if you're looking for encryption to work with the Weavix platform, you will require the AES256 encryption license.
To activate the encryption license, once purchased you will receive an activation key. In the UI of the Z-series device you will open the "hamburger menu" in the top-right corner. Then click the key button next to "Activate License":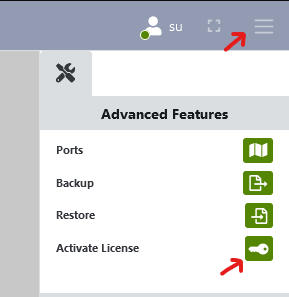 In the resulting window, input the license key in the "Enter Key" field and click "Save":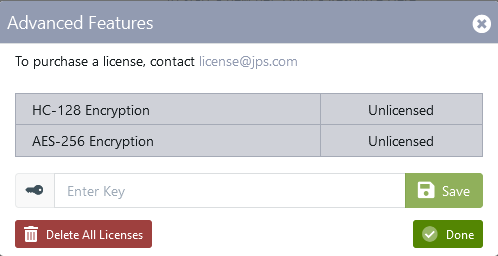 The appropriate features should change from "Unlicensed" to "Licensed". Then click "Done".